South Shore Home Life& Style Magazine
3/26/2020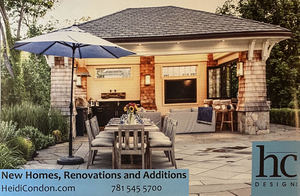 Shout out to South Shore Home Life& Style Magazine for not only featuring us but also for publishing such a beautiful catalog! South Shore Home Life &Style Magazine is devoted to glorifying the wonderful communities based South of Boston. The magazine offers home design tips, local business features, entertainment information and of course the best spots to dine! We are honored to be park of South Shore Home Life& Style's latest issue.

---
Satuit Tavern Winter Renovation!
3/26/2020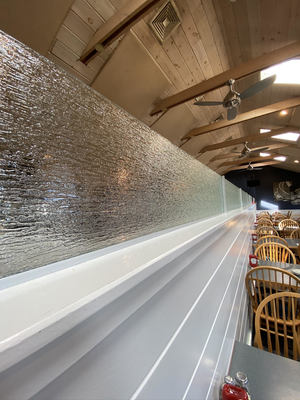 HCDesign has been working on a different kind of project this winter! These past couple of months we have been renovating one of Scituate favorite local spots! The Satuit Tavern! New fixtures and décor! Support locally and grab some take out from the Satuit Tavern and maybe get a sneak peek of some beautiful changes!

---
Marvin Wondow/Door Factory Tour 2019
10/7/2019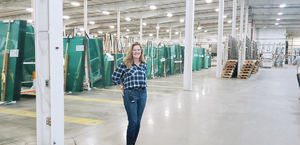 Heidi Condon continues her interest in the Marvin company by visiting the factory again this year! Heidi was able to bring back all kinds of great information about Marvin's window collections, the Signature collection the Elevate collection and the Essential collection as many creative changes have been made! HCDesign would like the thank Marvin for their endless strive to make new and creative designs.
---
Seven Tide Ventilation Seminar
7/22/2019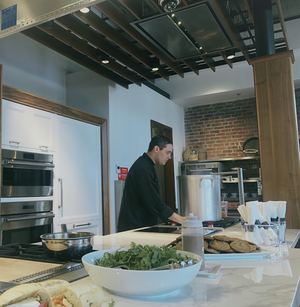 On July 17, 2019 Heidi Condon and her coworker Clancy Wood attended a Ventitaltion seminar at Seven Tide Showroom in the Seaport District of Boston! Thanks to Ken Gillis, Architects were able to come together and learn about the importance of proper home ventilation. They were also introduced to the new latest and greatest ventilation products and systems by BEST Range Hoods.
---
HCDesign Features in Builder+Architect Magazine
3/27/2019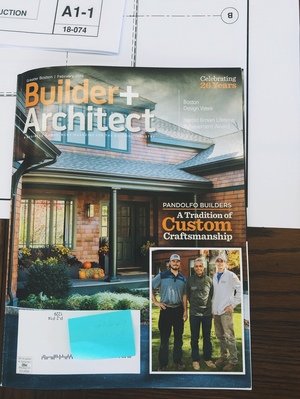 Builder+Architect Magazine of February 2019 featured a number of projects done by HCDesign along with interior designer Gale Michaud and and builder Will Pandolfo. Brand new and well-designed kitchens, living areas and grand entrances are featured throughout the magazine. HCDesign would like to thank everyone who helped with these projects and of course Builder+Architect Magazine for appreciating our work!
---
New Home Under Construction!
3/20/2019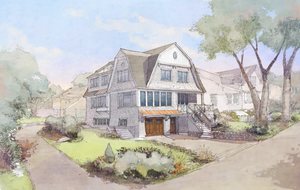 New Home we designed here at HCDesign. This gorgeous new residency is under construction now in Crow Point Hingham Ma. Stay tuned for more updates!
---
HCDesign featured in Builder+Architect Magazine with Groom Construction Co., Inc.
3/13/2019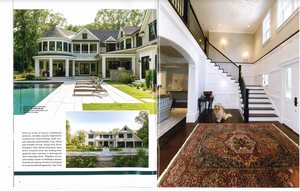 HCDesign is super grateful and excited to have been featured in Builder+Architect Magazine for this beautiful smart home project built and completed in Hingham MA.
---
7 Tide Showroom Boston Cooking Class 2019
2/6/2019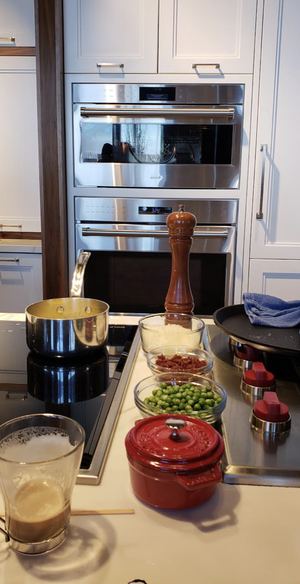 Clarke Distributors Seaport showcase with chef extrodinair Shelby Grigoriadis, where Heidi got to explore her cooking knowledge with both steam oven and convextion!

The image provided features Risotto ingredients for single pan cooking in Wolf steam oven!
---
2019 Kohler Trip with Snow and Jones!
2/6/2019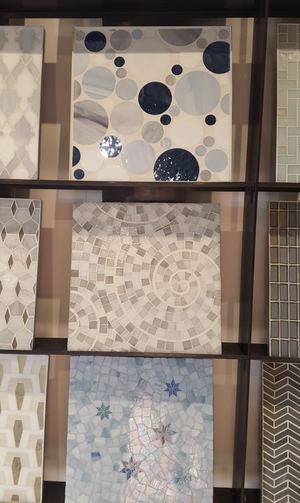 Heidi Condon wants to give a huge shout out and thank you to Snow and Jones for this trip and all of the creativity within Kohler's production! Here are some of Heidi's findings...
---
Sub-Zero and Wolf Kitchen Design Contest
2/6/2019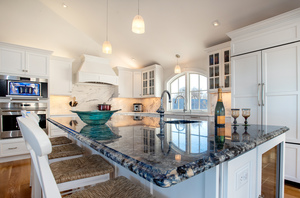 This year HC Design decided to try something new! Teaming up with photographer Jack Foley we entered the Sub- Zero and Wolf Kitchen Design Contest!
---
KOHLER - Lets Talk Trends! 12/6/2018
1/4/2019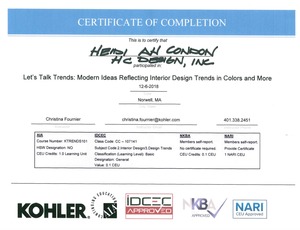 In December for 2018 Heidi Condon participated in a talk run by KOHLER and instructed by Christina Fournier. The Theme was Moderen Momentum and Design, featuring simplicity in design and stripped down detail. A section on color, materials and finishes was also included revealing colors and trends of 2019! Greys continue to show strong expression along with mixed finishes and metals! Deep, saturated tones such as plum and navy are also becoming more popular! Last but not least a huge shout out and thank you for Snow and Jones for hosting the event!
---
Marvin Factory Tour 2018
1/2/2019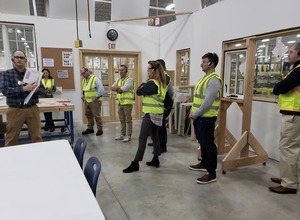 Heidi Condon was invited to tour Marvin Integrity Factory with J.B. Sash and A.W. Hastings!
---
---